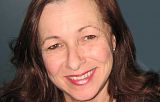 Denise Turcotte
Mirabel, Canada
More artworks by this artist
Porte datant de 1820, peinte sur la première peinture et décapée en partie Les mots Sachant que les mots que l'on sème s'enracinent, il nous apparait encore plus important de bien choisir les mots quand on s'aime.
Leave a comment
You must register or login
You must be logged in to like or follow. Please register or login to continue.