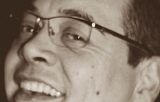 Denis Delongueville
Bruxelles, Belgique
More artworks by this artist
STYLE
Abstract, Contemporary Art, Other styles
Certificate of authenticity
Yes
Je vous présente "Everglades" acrylique sur toile et cadre de 60 cm x 60 cm x 3,5 cm.
Peinture réalisée après un flash.
Les couleurs chaudes pour la plupart, on distingue ce long chemin bordés d'asclépiades, haricots corail et d'Asters grimpants.
Leave a comment
You must register or login
You must be logged in to follow. Please register or login to continue.