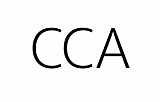 colombiancontemporaryart
Bogota, Colombia
More artworks by this gallery
Certificate of authenticity
Yes
ORIGINAL ARTIST
Angélica Chavarro Franco
By means of superimposed layers of engraved frame painting and color paths in different directions, random availability of materials, texts, fabrics, exploration of textures and juxtaposing planes, experiencing infinite instants of creation in a single painting. Thus, the construction of a pictorial fabric that tells its own story is accidentally and spontaneously consolidated, making what is part of infinity in the meditative creative process become finite and tangible.
Leave a comment
You must register or login
You must be logged in to like or follow. Please register or login to continue.