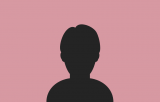 CLAUDE DUVAUCHELLE
Paris, France
More artworks by this artist
STYLE
Contemporary Art, Figurative
Acrylique sur toile représentant des corps humains en suspension, vu en contre plongée. les pieds au premier plan en référence à la toile de Mantegna " Lamentations sur le Christ mort".
Leave a comment
You must register or login
You must be logged in to like or follow. Please register or login to continue.