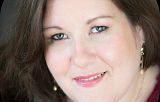 Celine Domecq
Luxembourg, Luxembourg
More artworks by this artist
"La passion en héritage" - Peinture à l'huile sur toile. Inspirée par un tableau fait par ma grand-mere (artiste peintre) il y a de nombreuses années. Ce fut un vrai plaisir de m'inspirer de celle-ci avec par moment mon fils qui dessinait à coté de moi.
Leave a comment
You must register or login
You must be logged in to like or follow. Please register or login to continue.