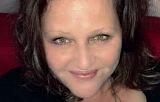 Caroline Heydenrych
Cape Town, South Africa
More artworks by this artist
Certificate of authenticity
Yes
The Hong Kong protests of 2019. Hundreds of thousands of people marched against the bill on 9 June. One girl stand out for me. The girl from South Africa with the Yellow dress. Did people criticized her, for-sure. I Believe, Be True, Be Yourself.
Leave a comment
You must register or login
You must be logged in to like or follow. Please register or login to continue.