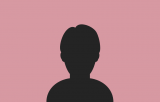 Bauhadoor OMESHWAREE DEEPA
Quatre Bornes, Mauritius
More artworks by this artist
Certificate of authenticity
No
Ride your way is a beautiful journey of horses and their masters. Enjoying the scenery with a serene mind both men and animal living perfectly with nature.
Leave a comment
You must register or login
You must be logged in to like or follow. Please register or login to continue.