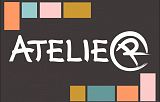 atelier-artgalley
Burgas, Bulgaria
More artworks by this gallery
Certificate of authenticity
Yes
ORIGINAL ARTIST
Georgi Radulov
Awakening girl is representing a lying female figure made of bronze on a cube of black granite (10x25x14 cm). The sculpture is original - one of the kind. This is one of the masterpieces of Bulgarian sculptor Georgi Radulov (born 1936). His works have been shown in exhibitions of Bulgarian art in Paris, Amsterdam, Munich, Copenhagen, Ravenna, London Vienna Stockholm, Quebec Canada and can be found in Bulgarian National Art Gallery as well as in many private collections around the world.
Leave a comment
You must register or login
You must be logged in to like or follow. Please register or login to continue.