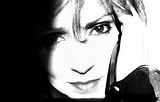 Angelina Silva
Braga, Portugal
More artworks by this artist
CATEGORY
Textile and Fiber Art
Este trabalho reproduz um poema da autoria de Lenor kandel de título "to fuck whit love" publicado em 1966. Por este facto simples encerra em si todo o universo do que se lhe referem, em essencial o facto de ter sido censurado ainda nessa data. Por outro lado pela escala da sua representação visual confere-se aqui um valor de transformação de texto em imagem questionando a sua legibilidade. Cette œuvre reproduit un poème de Lenor Kandel du titre" to fuck whit love" publié en 1966. Par ce simple fait, il ferme tout l'univers dont il parle, ce lui d'avoir été censuré. D'autre part, par l'échelle de sa représentation visuelle, il donne une valeur de transformation de texte en image questionnant sa lisibilité.
Leave a comment
You must register or login
You must be logged in to like or follow. Please register or login to continue.