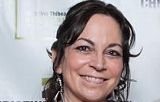 Angèle Lux
Val-des-Monts, Canada
More artworks by this artist
Certificate of authenticity
Yes
Estampe numérique (édition numérotée limitée de 20) avec encadrement et passe-partout. Disponible sur papier Hahnemühle Photo Rag satin 310 grammes ou sur papier photo Epson premium (qualité muséale) . Encres archivales Les dimensions sont de 25 x 20 cm/10 x 8 po sans encadrement et de 41,5 x x 31,8 cm/16,25 x 12, 5 po avec encadrement et passe-partout. Signature au verso et sur le passe-partout. Le prix indiqué inclut la giclée en édition limitée et l'encadrement. Pour se procurer seulement la giclée, prière de communiquer avec l'artiste.
Leave a comment
You must register or login
You must be logged in to follow. Please register or login to continue.