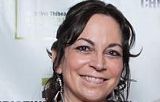 Angèle Lux
Val-des-Monts, Canada
More artworks by this artist
Techniques mixtes. D?nonciation de l'autocensure que s'infligent de nombreuses victimes de viol qui ne reportent pas les actes qu'elles ont subis. L'oeuvre fait suite au mouvement #BeingRapedNeverReported sur Twitter.
Leave a comment
You must register or login
You must be logged in to follow. Please register or login to continue.