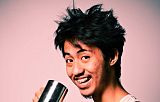 Aldrich Maligsa
Cebu City, Philippines
More artworks by this artist
This is homage to the people who suffered a terrible fate during Zamboanga's massacre of Filipino farmers. They were rallying for rice as they have little to feed themselves since it all goes to commercial and capitalists. Instead of giving them what they needed, the police officers gave them what they "deserved": bullets. Thus, this artwork represents the usual meal a Filipino eats but with a twist.
Leave a comment
You must register or login
You must be logged in to like or follow. Please register or login to continue.