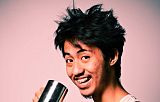 Aldrich Maligsa
Cebu City, Philippines
More artworks by this artist
They say that it is the children that are the future of the country. So why are they not being supported by the government? Instead they focus their gaze on more trivial things. Denying the children a right to be knowledgeable. The consequence of this can be seen as nation's manpower resource is being rapidly crippled. A vicious cycle devouring the nation as a whole.
Leave a comment
You must register or login
You must be logged in to like or follow. Please register or login to continue.