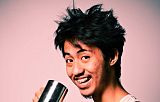 Aldrich Maligsa
Cebu City, Philippines
More artworks by this artist
STYLE
Assembage, Contemporary Art
MEDIUM
Plaster, Recycled items, Others
"When I despair, I remember that all through history the way of truth and love have always won. There have been tyrants and murderers, and for a time, they can seem invincible, but in the end, they always fall. Think of it ? always." ? Mahatma Gandhi To sin is to forget. To forget is to ignore. To ignore is to be blissful. Yet bliss is not what was received by those who choose not to forget -- only pain, suffering, torture, and death. Let us choose not to forget. Let us choose to learn.
Leave a comment
You must register or login
You must be logged in to like or follow. Please register or login to continue.