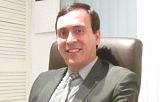 Adolfo Constenla
San José, Costa Rica
More artworks by this artist
Costa Rica is well known because of its biodiversity. We can see Red and Blue Macaws. This one was resting in a tree near some house , near a house , by the Pacific coast of the country.
Leave a comment
You must register or login
You must be logged in to like or follow. Please register or login to continue.