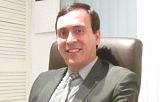 Adolfo Constenla
San José, Costa Rica
More artworks by this artist
Lots of leaves of different colors in a tree near the beach. This kind of trees ( in Spanish called " Almendros", " Almond trees" have a nut that is the main food for the macaws. The digital art is called " A feast of colors". You can see why!
Leave a comment
You must register or login
You must be logged in to like or follow. Please register or login to continue.