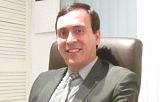 Adolfo Constenla
San José, Costa Rica
More artworks by this artist
One of the highest waterfalls in the northern part of my country, Costa Rica. The water came from a volcanic river and it changes the color of the rocks in the deepest part of the fall. It is in the rain forest.
Leave a comment
You must register or login
You must be logged in to like or follow. Please register or login to continue.