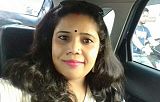 ??.?????? ????
Ghaziabad, India
More artworks by this artist
Certificate of authenticity
Yes
It is basically about Indian women their culture ,freedom and emotions. Its method is based on folk art.
Leave a comment
You must register or login
You must be logged in to like or follow. Please register or login to continue.