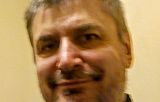 ????? ????
Dnipro, Ukraine
In Gallery
More artworks by this artist
Certificate of authenticity
Yes
The only picture in this world. A copy can not be made. Elite painting. Strong positive energy. Style- abstract expressionism.
Leave a comment
You must register or login
You must be logged in to like or follow. Please register or login to continue.