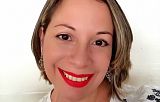 Susan Olivera
Mayagüez, Puerto Rico
More artworks by this artist
With this piece I wanted to portray a strong confident woman. A woman that although her body has been mutilated feels sensual and self secure in her new reality.
Leave a comment
You must register or login
You must be logged in to like or follow. Please register or login to continue.