~I am a young artist. All the fears I never voiced, I see them in your eyes.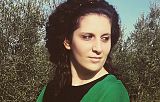 Giorgia Haran
Florence, Italy
More artworks by this artist
From the collection "Quo Vadis" For more information,contact me!
Leave a comment
You must register or login
You must be logged in to like or follow. Please register or login to continue.