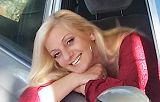 Anastasia Pourliotou
Larissa, Greece
More artworks by this artist
Certificate of authenticity
Yes
Found in 2017 on the Aegean coast. There has been no technical or constructional intervention, both in shape and in color, showing the natural evolution of the wood. It has two natural holes where it brings us to a strange face. Lightly varnished with glaze stone, it gives me the opportunity of stabilization, resistance, and compliance with hygiene rules. Unique by nature, become a great table, leaving your imagination to see it as you wants. It is safe for children and adults. The ?? monogram engraved on the item indicates the authenticity of my personal collection. Certificate, following the sale, confirms the quality, authenticity and the characteristics of the object.
Leave a comment
You must register or login
You must be logged in to like or follow. Please register or login to continue.